"Attendees scored her a 10 out of 10."
Not only was her content good—her engagement was top notch. She had people laughing, she had people in tears, and it was deeply moving.
~ Steve "The Hurricane" Weiss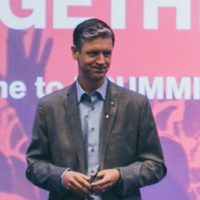 "Ridiculous to pass her up."
Erin CAPTIVATED our audience. Her stories and content dig deep into an emotional journey that inspires and pushes audiences to make real change in their lives.
~ Brent Weaver, CEO, UGurus.com